Cet été, les Tsum Tsum ont débarqué à Disneyland Paris ! Tout droit arrivées du Japon, ces petits peluches ultra kawaï me faisaient plus que de l'oeil !
J'attendais depuis un moment qu'une nouveauté me fasse encore plus dépenser mes sous à Disneyland Paris car je ne savais plus quoi ramener en souvenir… Pour le coup, c'est assez réussi car sur les dizaines de modèles qui existent (OMG il y a tous les 7 nains) et les tailles disponibles (petit, moyen, grand), je veux à peu près tous les Tsum Tsum et n'en prendre que 5 a été un véritable déchirement (je songe sérieusement à y retourner ce week end pour en acheter d'autres #personnefolle).
Edit du 5 février 2015 : Depuis ce premier article, j'ai quelques peu agrandi ma collection et les Tsum Tsum se sont pas mal développé en France, vous pouvez donc voir mon nouvel article avec plus d'informations sur la Tsum Tsum mania ici !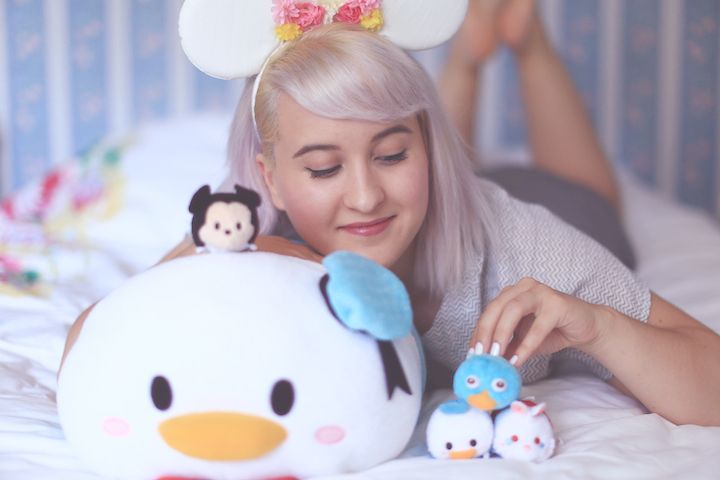 Basés sur la technique zen du « stack stack » qui consiste à empiler des pierres plates, les Tsum Tsum ont un ventre plat avec une texture « fibre » qui permet de les empiler à volonté mais aussi de nettoyer les écrans de téléphones et d'ordinateurs (ce n'est pas totalement inutile donc) !
Les petits coûtent 5,99€, les moyens 15,99€ et les grands 29,99€. J'ai pour ma part opté pour 4 petits : Le lapin blanc d'Alice au pays des merveilles, l'agent Perry, Donald et Mickey ainsi que pour un grand Donald qui me servira de coussin pour le canap' ! On en trouve à la boutique World of Disney mais il y en a un peu plus dans la boutique Emporium sur Main Street dans la parc principal. Je pense que tous ne sont pas en magasin, la preuve en est quand on voit la page consacrée aux Tsum Tsum sur le Disney store US mais on y croit, tout finira par arriver en France (je prie pour les aliens et Lotso de Toy Story) !
J'ai également profité de ma dernière visite au parc pour étrenner mes nouvelles oreilles de Minnie Asos et elles ont eu du succès !
Oreilles de Minnie Asos x Disney (en partenariat avec Asos – lien affilié)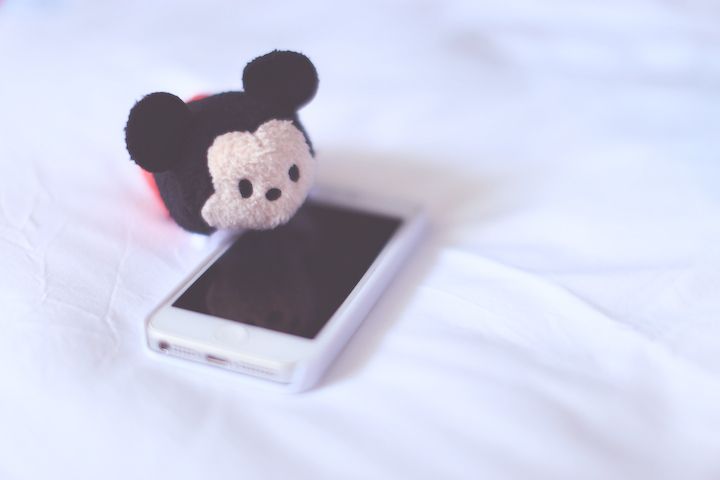 Sur cette nouvelle obsession, je vous souhaite un bon week end ! Ce soir pour ma soeur et moi, c'est Stade de France pour le On the run tour avec Jay-Z et Beyonce !