This summer, Tsum Tsum have arrived at Disneyland Paris ! Coming right from Japan, I have had an eye on these extra-cute little soft toys for quite some time now !
I had been waiting quite a while for a novelty that would make me spend even more money at Disneyland Paris because I was out of things to bring back home… I have to say that they succeeded, because from the dozens of variations they have (OMG, they have all the 7 dwarves) and the sizes available (small, medium, large), I want them all, and buying only 5 was a true heartbreak (I'm seriously thinking about going back this week-end to buy more of them #crazylady).
Update from February 5 2015 : Since that first post, I kinda enlarge my collection, and the Tsum Tsum craze has really grown in France, you can check my new post on the Tsum Tsum mania here !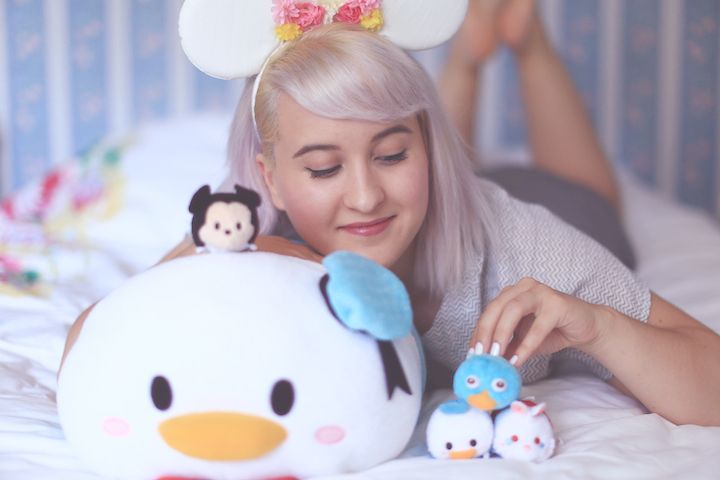 Inspired by the "stack stack" zen technique, consisting in piling up flat rocks, Tsum Tsum have a flat belly with a microfiber texture that allows them to pill up as far up as you want, but also to clean your phone or laptop screens (so they are not totally useless) !
The small ones are 5,99€, the medium ones 15,99€ and the large ones 29,99€. I picked up 4 small : the White Rabbit from Alice in Wonderland, agent Perry, Donald and Mickey, as well as a large Donald that I will use as a pillow on the sofa ! You can find them at the World of Disney shop, but they have more of them at Emporium on Main Street in the main park. I think they aren't not all in store yet, especially when I see what is on the Tsum Tsum page on the US Disney Store, but I want to believe that one day we will have all of them available for sale in France (I pray for the aliens and Lotso from Toy Story) !
I also took advantage of my last visit to the park to wear for the first time my new pair of Minnie's ears from Asos, and they were very popular there !
Minnie's Ears Asos x Disney (in partnership with Asos – affiliate link)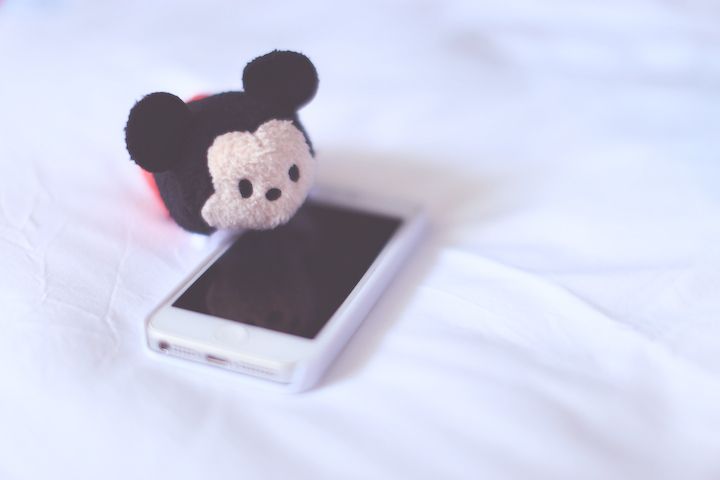 On that note, I wish you a great week-end ! Tonight, my sister and I are going to the Satde de France for the On the run tour with Jay-Z and Beyonce !