Bientôt Halloween ! Et pour être dans le thème, voici un look à la Mercredi Addams qui rassemble mes pièces favorites de l'automne avec des photos à l'ambiance moins poudrée et plus creepy !
Et pour la petite histoire, ces photos ne sont pas prises dans un monastère ou quoi que ce soit du genre mais dans un collège déserté pendant les vacances, le top pour prendre des photos tranquillement, d'autant plus que le lieu est plutôt chouette et se prête au thème des photos. Alors, trick or treats?
Robe Ysterike (old)
Trench The Whitepepper (offert par la marque)
Couronne de fleurs Asos (lien affilié)
Derbies Dr. Martens (en partenariat avec Spartoo)
Sac Miu Miu
Rouge à lèvres Unlimited Stylo Burgundy de Kiko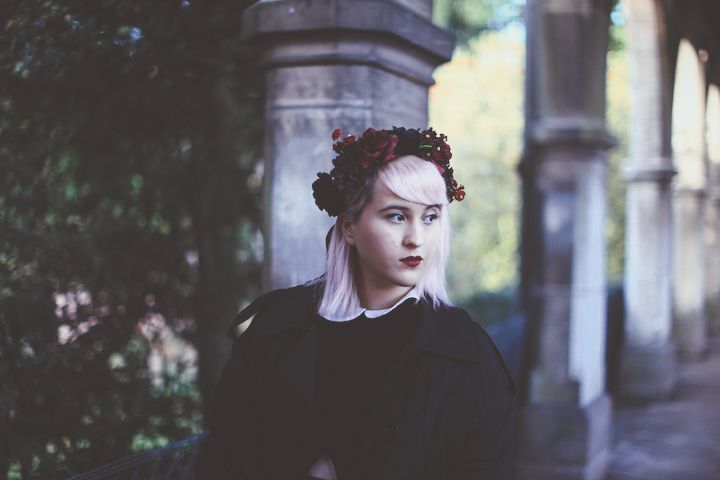 Vous aviez déjà vu mes Dr. Martens que je ne quitte plus mais c'est la première apparition de mon nouveau trench préféré envoyé par The Whitepepper aka ma marque préférée que je dévalise chez Topshop à chaque session shopping à Londres ♡ Il parait tout simple comme ça mais sachez qu'il est doublé d'une moumoute bien chaude qui fait que je pourrai le porter cet hiver sans soucis, d'autant plus qu'il est livré avec un col en fausse fourrure amovible que je m'empresserai de rajouter dès que les températures baisseront !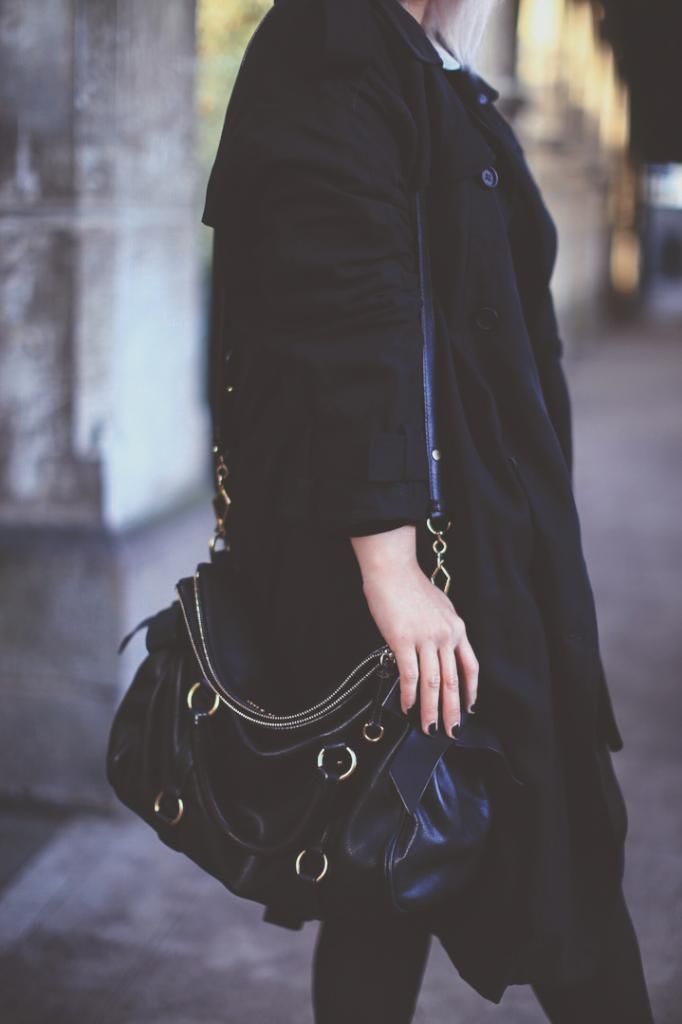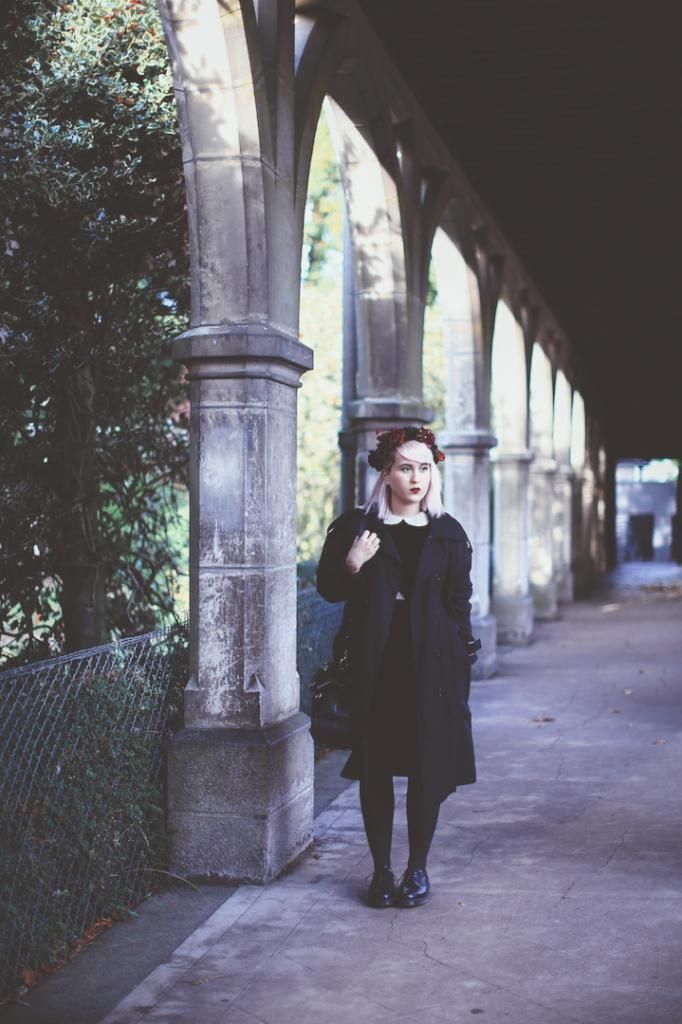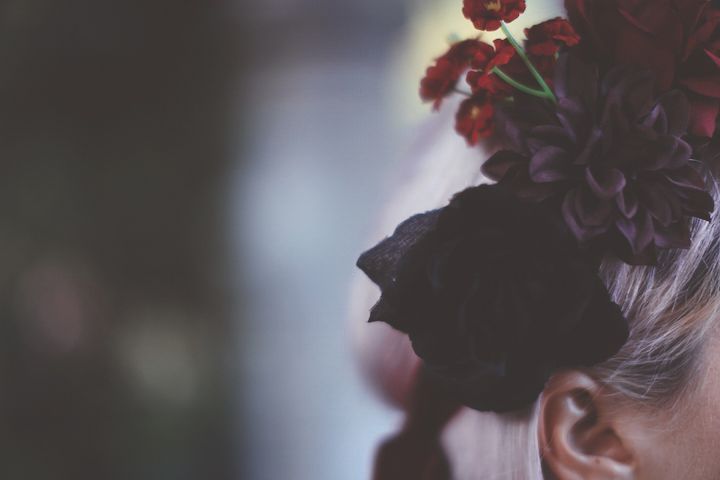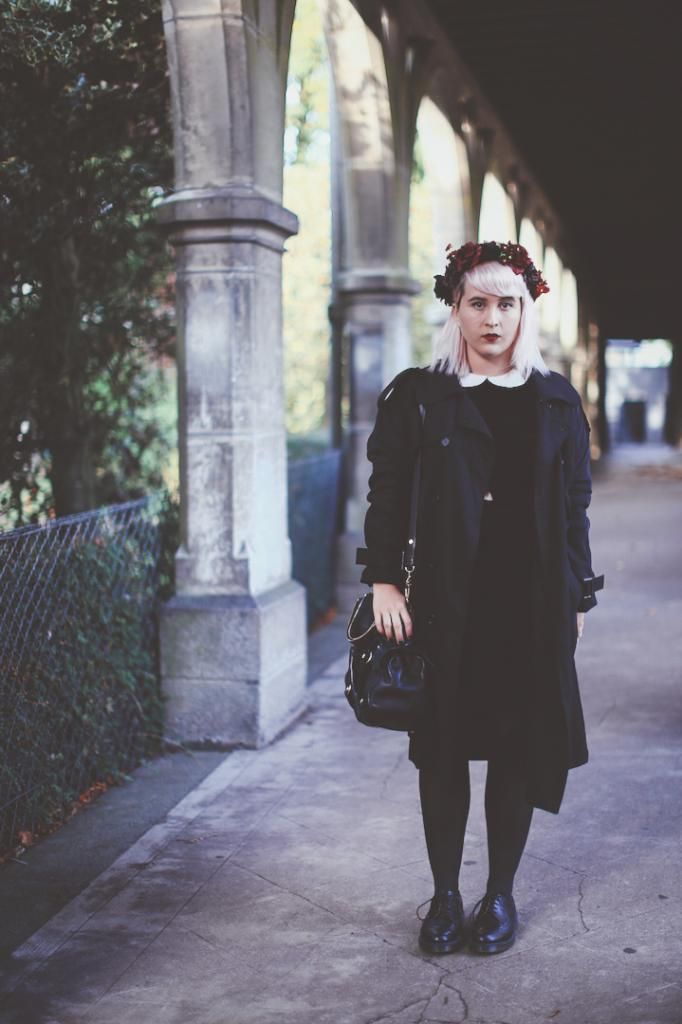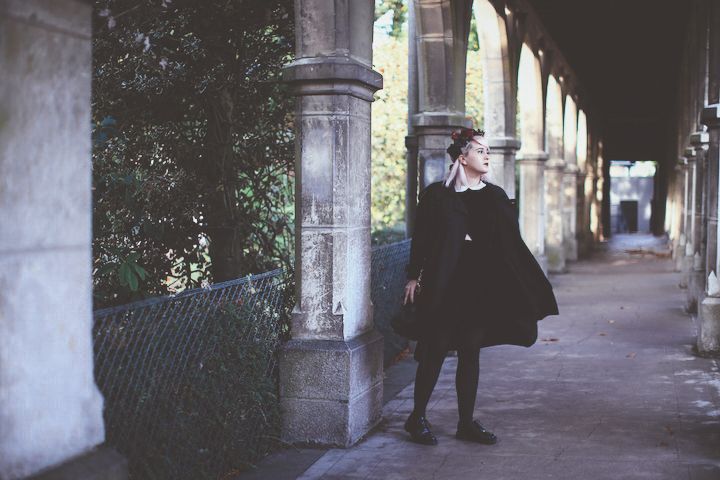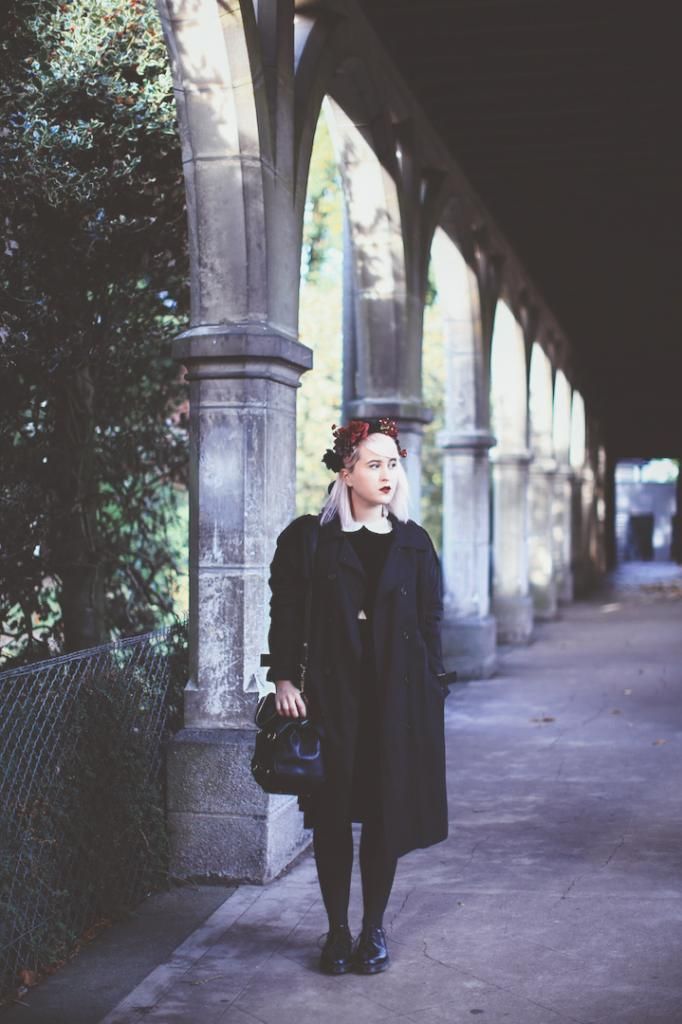 Bonne journée !