Looks
1 Pièce 10 Styles x Salsa
Aujourd'hui, 1 Pièce 10 Styles avec un jean Salsa ! Ouais, moi avec un jean (et clair qui plus est) !
Du coup, je me suis un peu braquée sur mon look. Le seul jean que je supporte habituellement est ce jean noir tout simple et là ça a été un peu compliqué pour moi car je trouve que ça ne me va pas du tout ! Mais qu'à cela ne tienne, la coupe de ce jean Push in Salsa n'est pas mal du tout (taille un peu haute) et du coup j'ai décidé de sortir un look tout simple comme je pourrais les porter cet été !
Et sinon je ne suis pas peu fan de mes nouvelles baskets tie and dye ♡ Je risque de les porter une bonne partie de l'été et vous feriez mieux de jeter un coup d'oeil au reste de la collection car les couleurs des Vans cet été sont juste à tomber !
Jean Push in Salsa (offert par la marque)
Top Mim (old)
Vans Authentic tie and dye mint (offertes par Sarenza)
Coque cupcakes Adventure Time personnalisée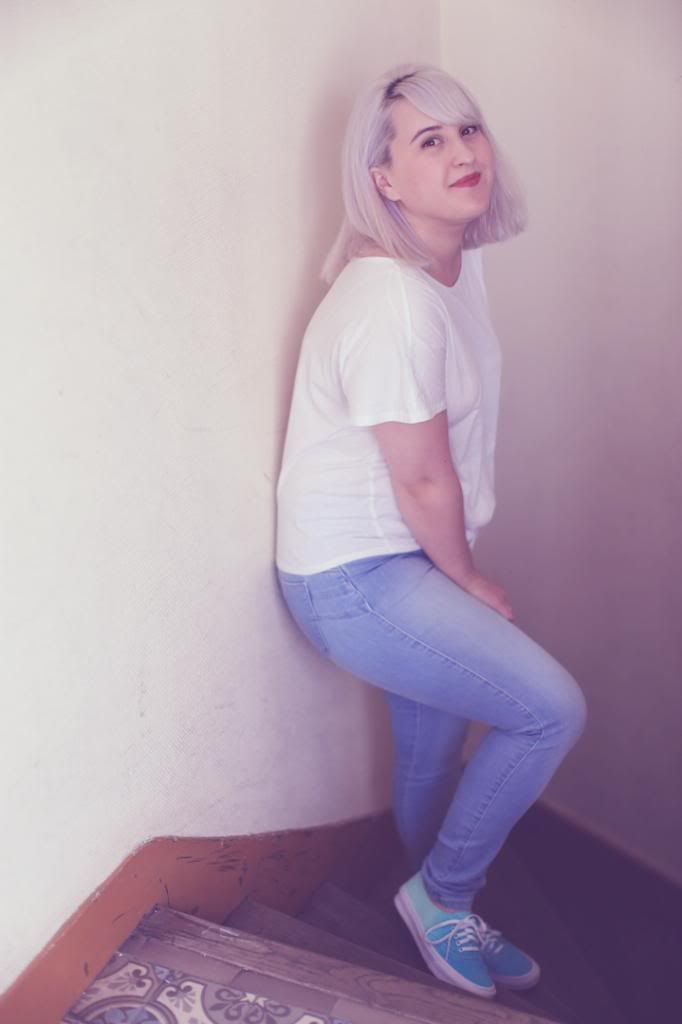 Et voilà le look des copines avec Katia et ses cheveux de rêve en invitée !
Katia : www.heydickface.com
Aurélie : www.aurelieetcompagnie.com
Chloé : www.lapenderiedechloe.com
Elza : www.elzasokolovski.com
Julie : www.lepetitmondedejulie.net
Justine : www.cendrillon-fashionblog.com
Laure : www.mcgallohasgrungemanners.fr
Slanelle : www.slanellestyle.blogspot.com
Victoria : www.mangoandsalt.com
Bon dimanche !